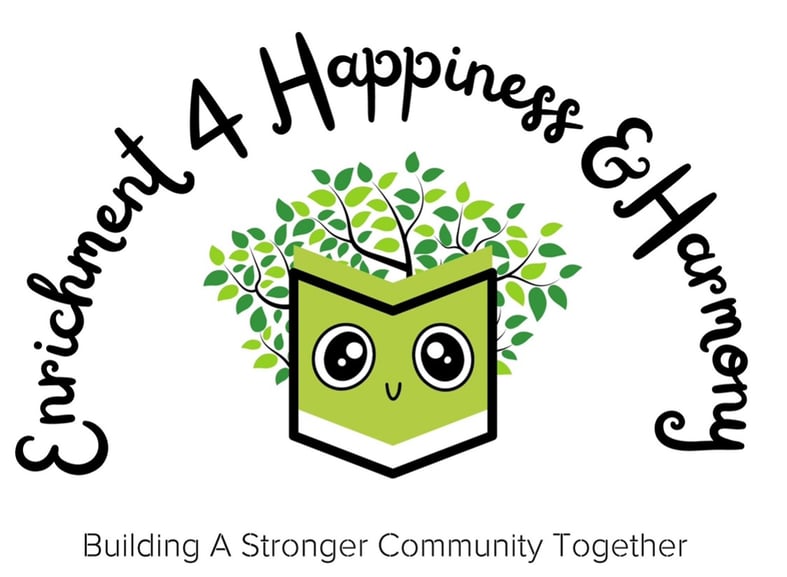 All About Opportunities....
Enrichment 4 Henry Homeschoolers program provides Field Trips that enrich homeschool students educational experience and bridge the gap for public school students. A parent must accommodate their child(ren) on all field trips and events. Parent tickets are discounted and as we continue to fundraise we may be able to discount them more depending on funds raised. We have partnered with some organizations that will be able to include tickets for parents as well. We have a (6 30 minute sessions) Spanish Summer Fun Series on zoom we just implemented and will continue to have them through the school year. We will be conducting enrichment classes as well, that are entended as an add-on to individual family curriculums. We don't require parents to host but we will ask that during the month of December all families make time volunteer at an arranged organization. We are a non-profit and everything we provide is through the kindness of others and volunteering is a way for all who benefit from E4HH to give back and help build a stronger community which makes it a priority. We have other free events that will be offered to all regardless of membership status like the Back to Homeschool Bash Homeschool Supply give-a-way at Woody's on August 3rd. We have limited annual memberships but if that cap is not reached the deadline is August 1st. Monthly memberships offers great discounts. Parents are free to pick and choose which field trip and events they want/can attend. We try out best to gather everyone for our class photo in January.We have a few other awesome things in the works. Our number is (404) 424-4711 if you would like to call and further discuss the program.
Ask families what they need, find out what resources are currently in place and available. If there are roadblocks to access those resources, we explore solutions and/or develop resources.
We cannot do this alone. Our community knows that every child counts. We partner with local businesses and government agencies to develop enrichment opportunities for homeschooled and public schooled children.
Support from local communities
By listening, engaging, and understanding exactly what is needed to empower young learners, we are able to equip families with the enrichment opportunities to broaden their child's horizon.
Interested in homeschooling?
Starting in 1st grade, you must complete and submit an annual Declaration of Education form. Please visit click the button below for more details.
Is Georgia Cyber Academy and Georgia Connections Academy homeschooling?
No. They are online public charter schools and not affiliated with the home study program.
Yes, children are subject to national standardized testing at the end of third grade and then at least every 3 years.
What subjects must be covered?
Your homeschool program must include, but not limited to, reading, language arts, mathematics social studies and science.
Let's talk IEP's
Did you know....
You can request an evaluation for your homeschool student through Henry County School and see if they are eligible for service(s).
"No act of kindness, no matter how small, is ever wasted."
– Aesop